The Yellow Pear Tomato in the raised beds are turning gold.  All of these pictures were taken today.  That's not rain on the leaves – it's been so long since we had rain.  We had just watered them.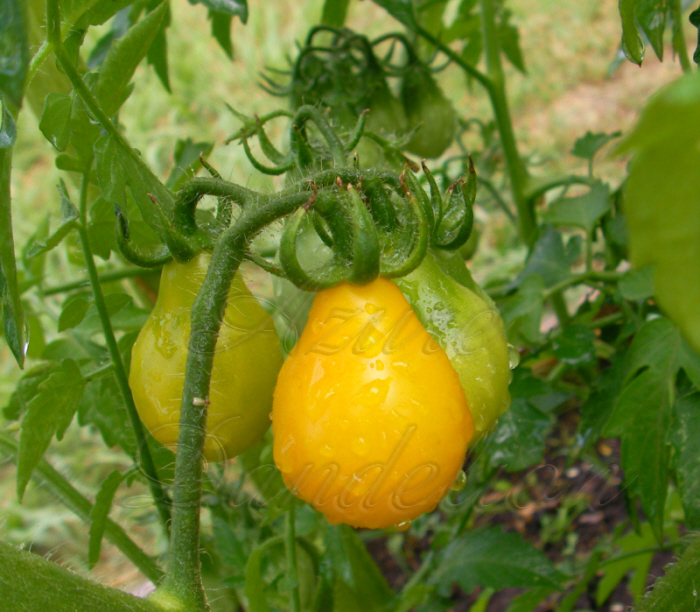 The Lemon Queen Sunflowers have kept them contained pretty well, but now the birds are attacking the sunflowers and bending them over.  The tomatoes are so heavy with fruit we decided to run some twine to help keep them upright.   Twine is not the recommended material to stake your plants with, but when you have an abundance of something that is what you use.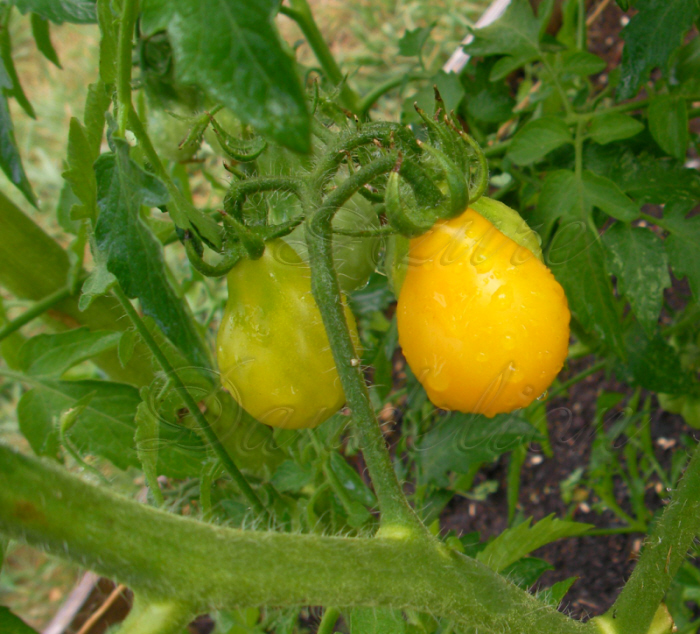 "I should have sold this roll on etsy as a novelty item.  I bought it at a junk/flea market for $1.00.  It still had it's original lable around it with a bucking horse on it.  I think it was from the 60's.  Too late now.  I'd always rather put something to use then sell it anyway."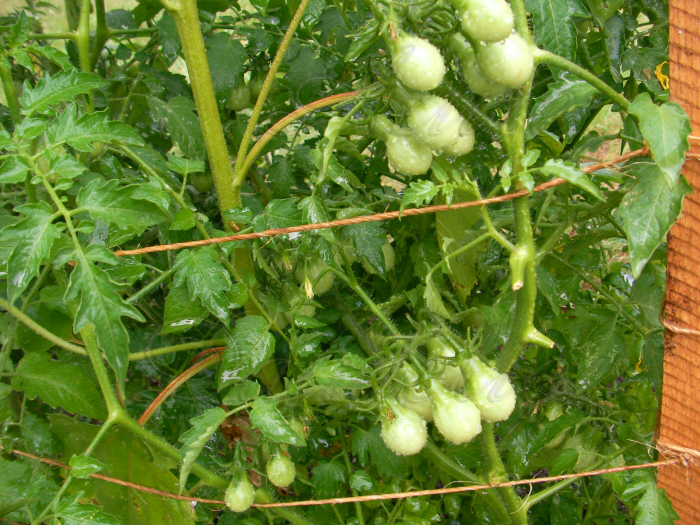 Some say twine is too rough to use and that it will damage or cut into the stems, but we have never had that problem.  It is recommended that you use butcher string, which is a cotton sting.  If we didn't already have the twine, that is what we would be using.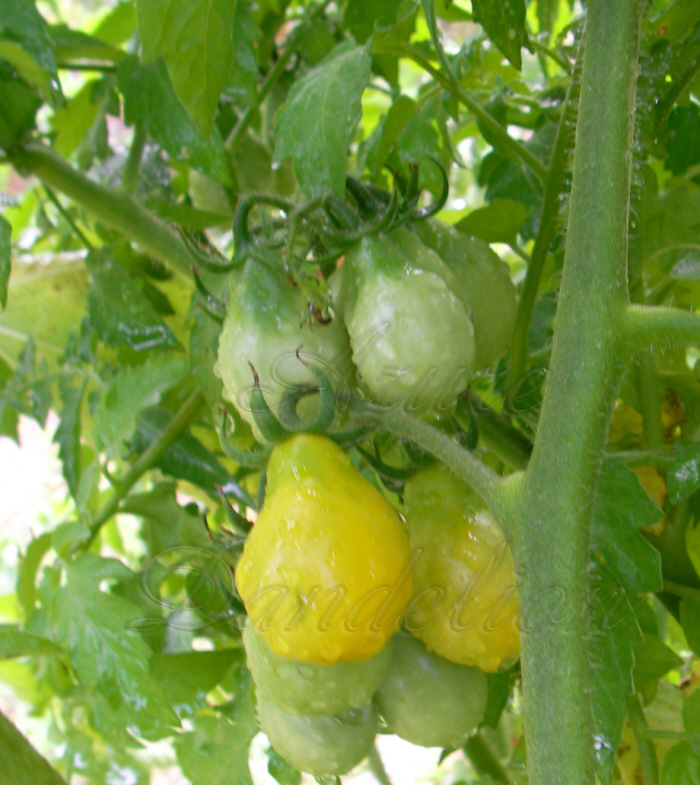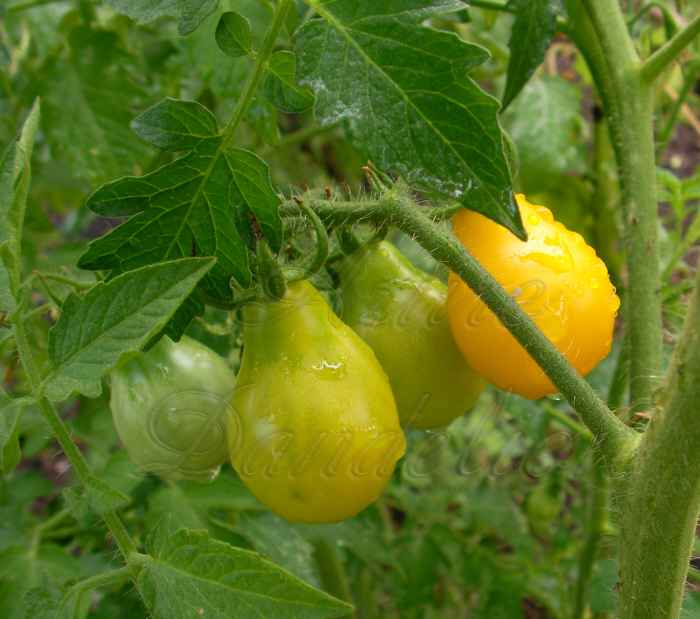 Grow your own Yellow Pear Tomatoes with Heirloom seeds from AzureDandelion.com.