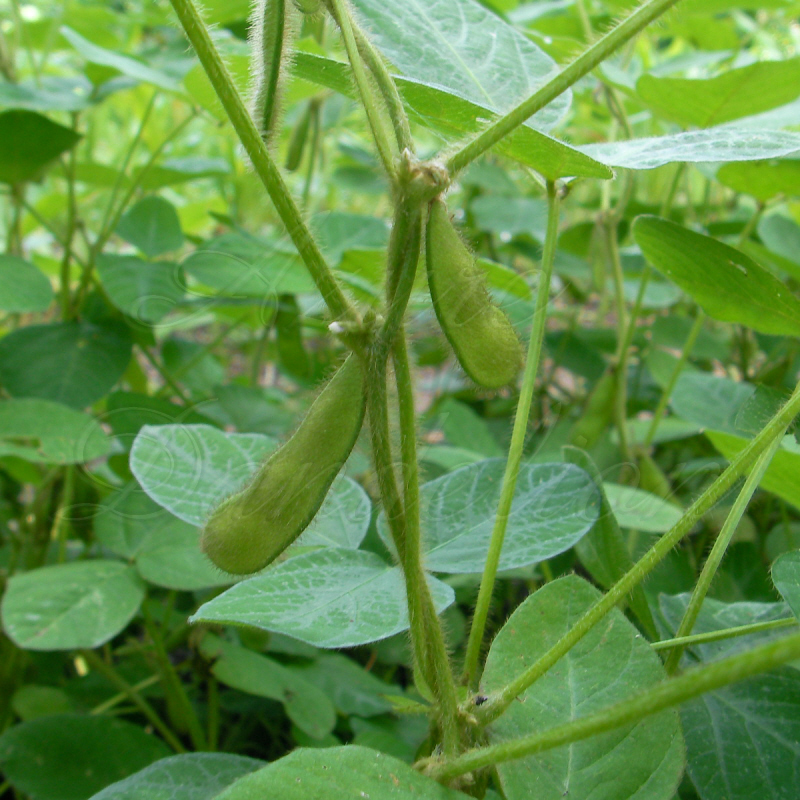 You can direct plant as son as it warms up, or start your Soybeans inside a 1 to 2 weeks before transplanting outside.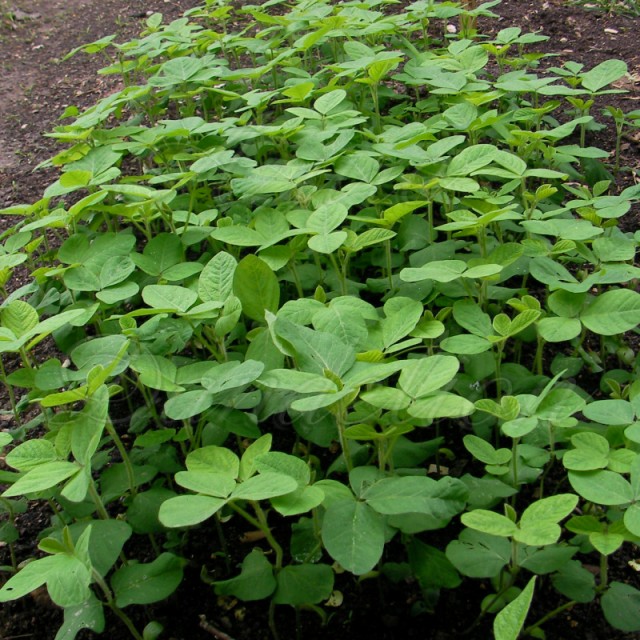 To help keep dear and outer critters from eating your little Soybeans you can sprinkle chile powder around them. Once the Soybeans get bigger (about 7″-9″ tall) they don't look quite so ymmy to the animals.
Envy Soybean above blooms light purple
After they bloom they form the beans.
Win they are to about the stage of the pictures above good for fresh eating pick them and then boiled in water or steam and enjoy the sweet buttery beans. Note if you've never had Soybeans before don't eat the pod, it's to fibrous and doesn't taste very good.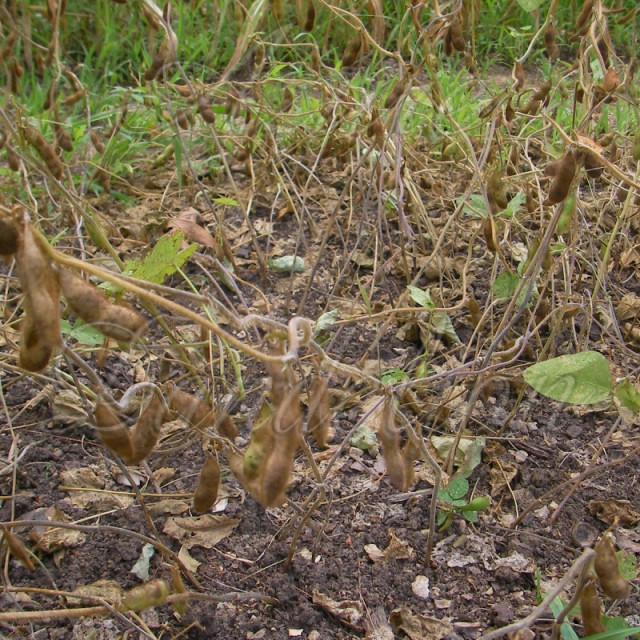 Or you can let them dry on the plant and save them for later use, they are delicious roasting. Heirloom Soybeans are referred to as "The meat of the soil!!" and rich in carbohydrates, protein, dietary fiber, omega-3 fatty acids, folic acid, manganese and vitamin K.
grow your own Heirloom Soybeans with seeds from azuredandelion.com