Sharing with Nature or Bane of My Existence!!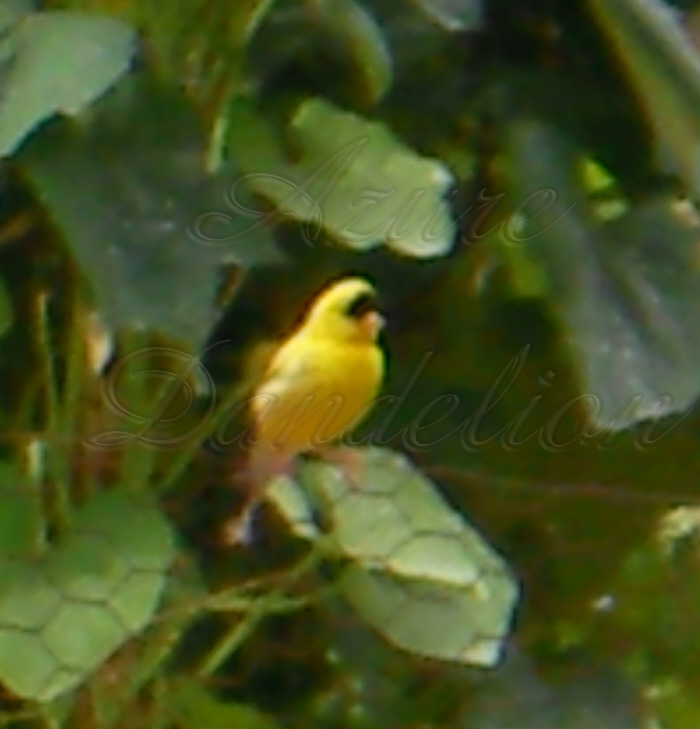 These little thiefs have been ravaging our Lemon Queen Sunflowers.   We are glad to share, but they are gluttons and have not been leaving any seeds for us.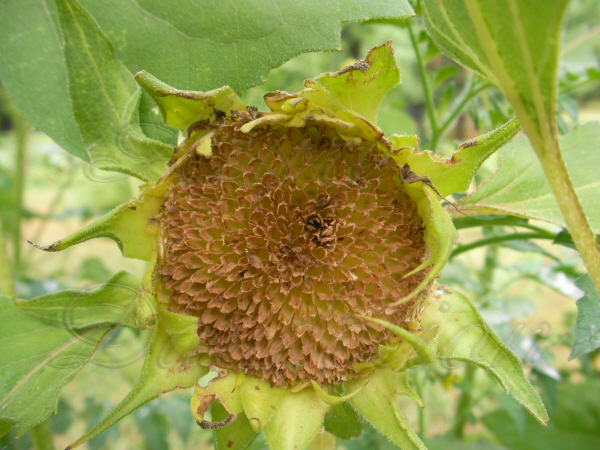 Here is an empty seed head after the Gold Finches have had their way with it.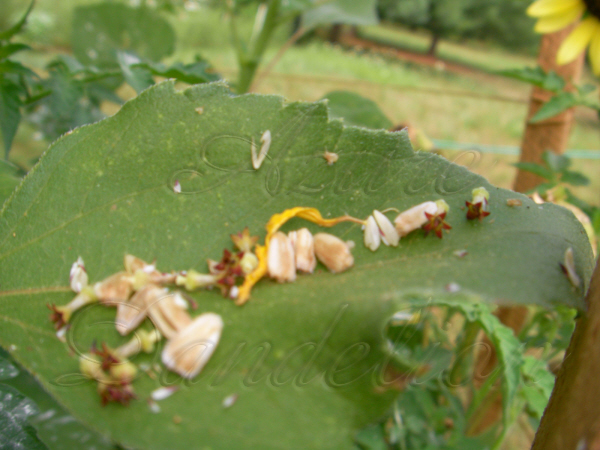 Not only are they gluttons, they aren't even nice enough to clean up after themselves.  Now that we have done our part to keep the neighborhood Gold Finch community well fed, we are going to cover some of the seedheads with mesh bags so that we can save some of the seeds.
Help feed the birds in your neighborhood by growing your own Lemon Queen Sunflowers with Heirloom seeds from AzureDandelion.com