A week ago we planted Lincoln Peas and after only three days  they are out of the dirt.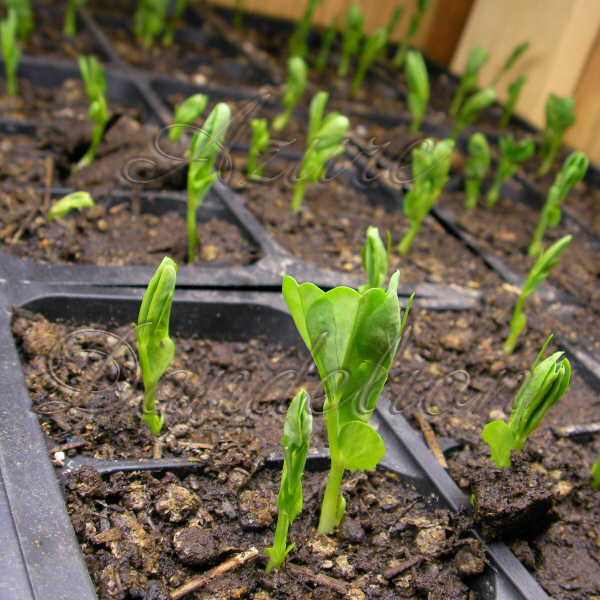 At five days they are this big.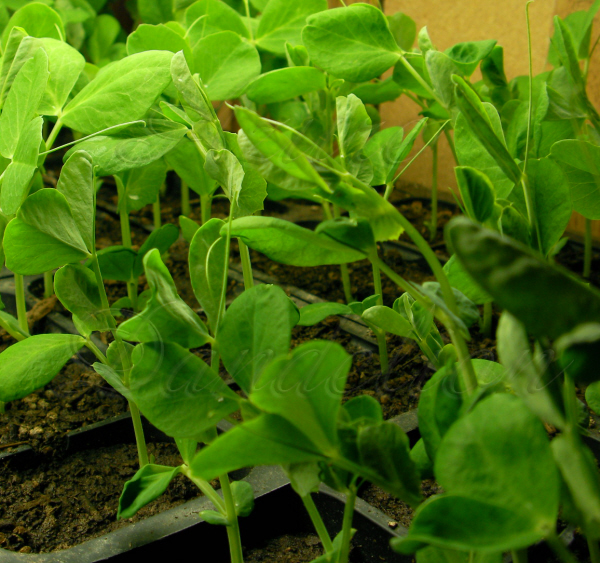 Peas can be direct sown in the garden.  We only started these indoors, in flats, because the rains made it impossible to work an area  suitable for their awesomeness. 
Schuyler Rain
 Grow your own Lincoln Peas  with heirloom seeds from azure dandelion.