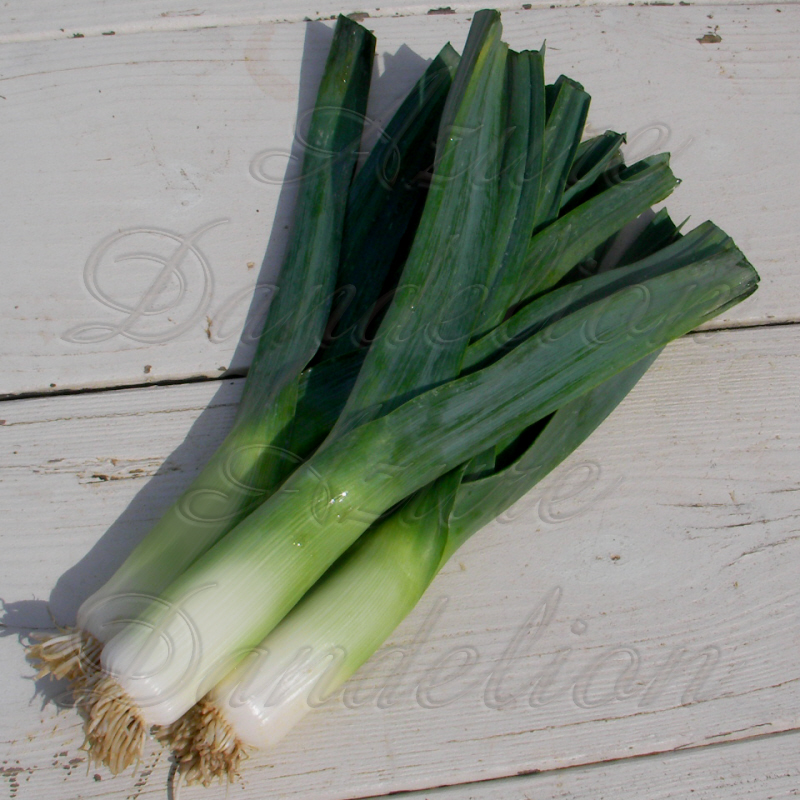 The leek was revered in ancient Sumeria, Egypt, and Assyria, it was used as a cure for graying hair.
65 A.D. Roman emperor Nero ate leeks every day, he believed they would protect his fine singing voice.
640 A.D. The Welsh win a decisive battle over the Saxons. At the urging of a monk who would later be known as Saint David, the Welsh army placed leeks in their hats to identify each other.
1599 A.D. Shakespeare refers to the custom of wearing a leek as an "ancient tradition" in Henry V. In the play, Henry tells the Welsh officer Fluellen that he too is wearing a leek "for I am Welsh, you know, good countryman."
Grow Your Own Leeks With Heirloom Seeds From Azuredandelion.com!