The Japanese Long Cucumber are doing great.  We planted these under one of our rows of grapevine.  With a little coaxing they trellised themselves up the grapevines and the wire that was there for the grapes.  We added a couple of horizontal lines of twine to give them more to climb up.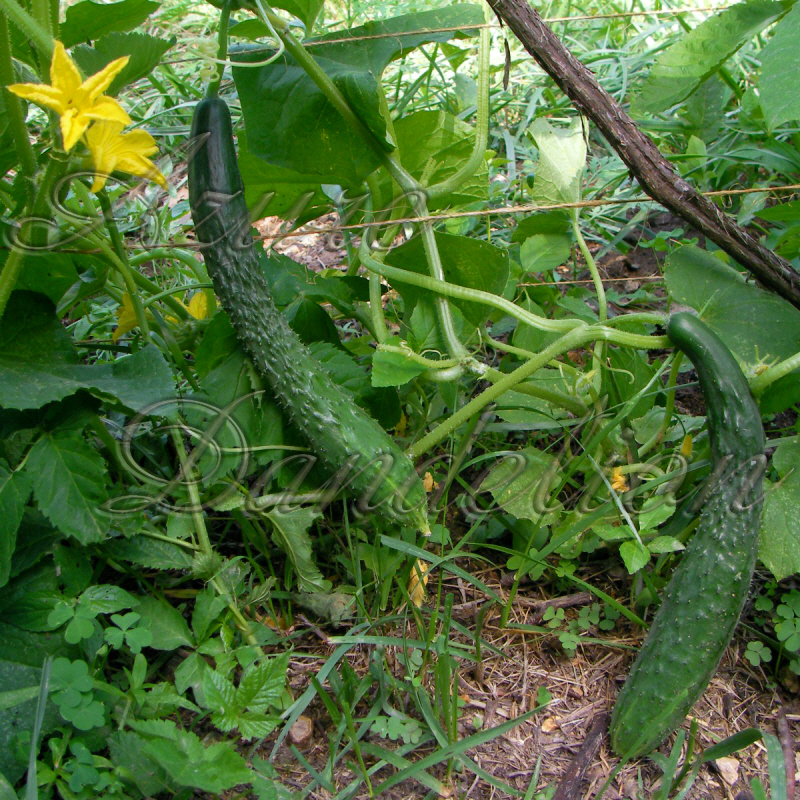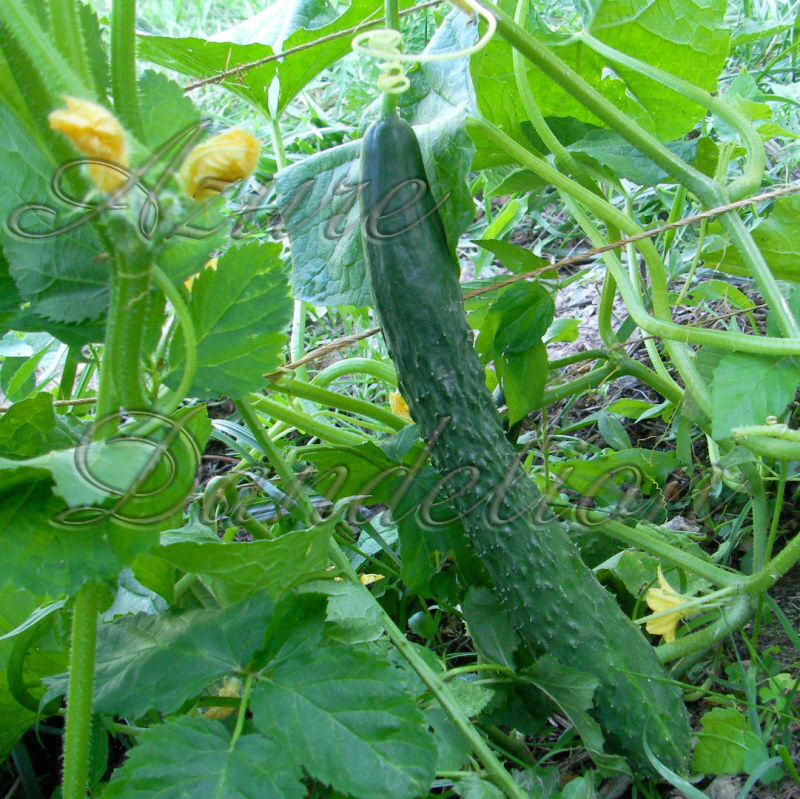 This Heirloom Cucumber is very crisp and mild, easy to digest, with a minimum of burpiness 😀  Produces an abundance of very long slim fruit.  It is a great choice for market growers.
Grow your own Japanese Long Cucumber with Heirloom seeds from AzureDandelion.com.