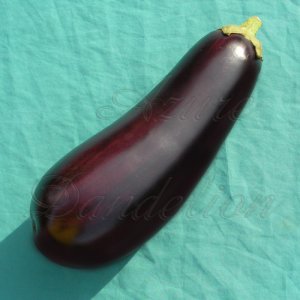 This heirloom produces big purple fruit with great flavor and texture. Start seeds indoors about 8 weeks before your last frost date, plant seeds in a loose potting mix and cover lightly, keep the seeds in a warm part of the house.
Keep the soil moist but not soaking wet or the seeds will die. After all danger of frost is gone and the soil has warmed up, transplant outdoors in small patches or rows and space the plants 18-20″ apart.
You could also transplant the Eggplant in pots so you can move them around to get more sun or shade as needed. Pick fruit when desired size is reached.
Grow your own Florida Market Eggplant with Heirloom Seeds from AzureDandelion.com